This is a preview. View original
post
on
this site
A lot of firms take office design for granted and consider it to be an unimportant factor when it comes to productivity and satisfaction of the employees. The truth is that the office arrangement can significantly contribute to the success of a particular company by inspiring and motivating its workers. The office should reflect the image of the company and the message it is trying to convey. Here's why it is beneficial for companies to invest more in their office design.
It boosts the morale of the employees
There are plenty of external factors that influence the morale of the employees, including the quality of lighting, the color palette, the design of space, and the presence of greenery. Having a lot of windows and making the most of natural light can improve their mood and motivate workers to be more efficient in their tasks. Also, choosing the right colors can have an impact on a person's mood and feelings. Bright and bold tones can make your brain weary, while gentler shades, like beige, white, and orange, can alleviate the mind and evoke positive emotions. The arrangement of space is also important when it comes to making employees feel comfortable. Having an open space is good as long as you don't go over the line and incorporate too much of it as it will only produce an opposite effect and make your employees feel distracted. Finding the golden middle is what you should strive for. Also, bringing plants into the office improves concentration and keeps the air clean, thus making a working environment healthier and safer to work in.
It encourages creativity
Having too many rectangular shapes in the office can be quite uninspiring for the workers and inhibit their creativity. Think about all the necessary items and functional office supplies for your ideal workplace. It's a good idea to have different zones that encourage and facilitate communication between workers. For example, you can make the kitchen appealing and inviting by incorporating comfortable chairs and tables where everyone can gather around to have a bite, share their experiences and recipes. Comfy zones like this one will foster communication and interaction between coworkers, which will strengthen interpersonal relations and create a stronger team. Also, having standing desks, for example, will enhance the flow of ideas and enable more efficient collaboration between employees.
It attracts more employees
Investing in your office look will show your employees that you care about them and their well-being and that you value their work. This will attract new talents as people are usually more interested in working in companies that put in effort into their image and value their brand. An office design should serve as a means of conveying the company's motto and message. It should reflect the personalities of its employees as well as the goal the company is trying to achieve.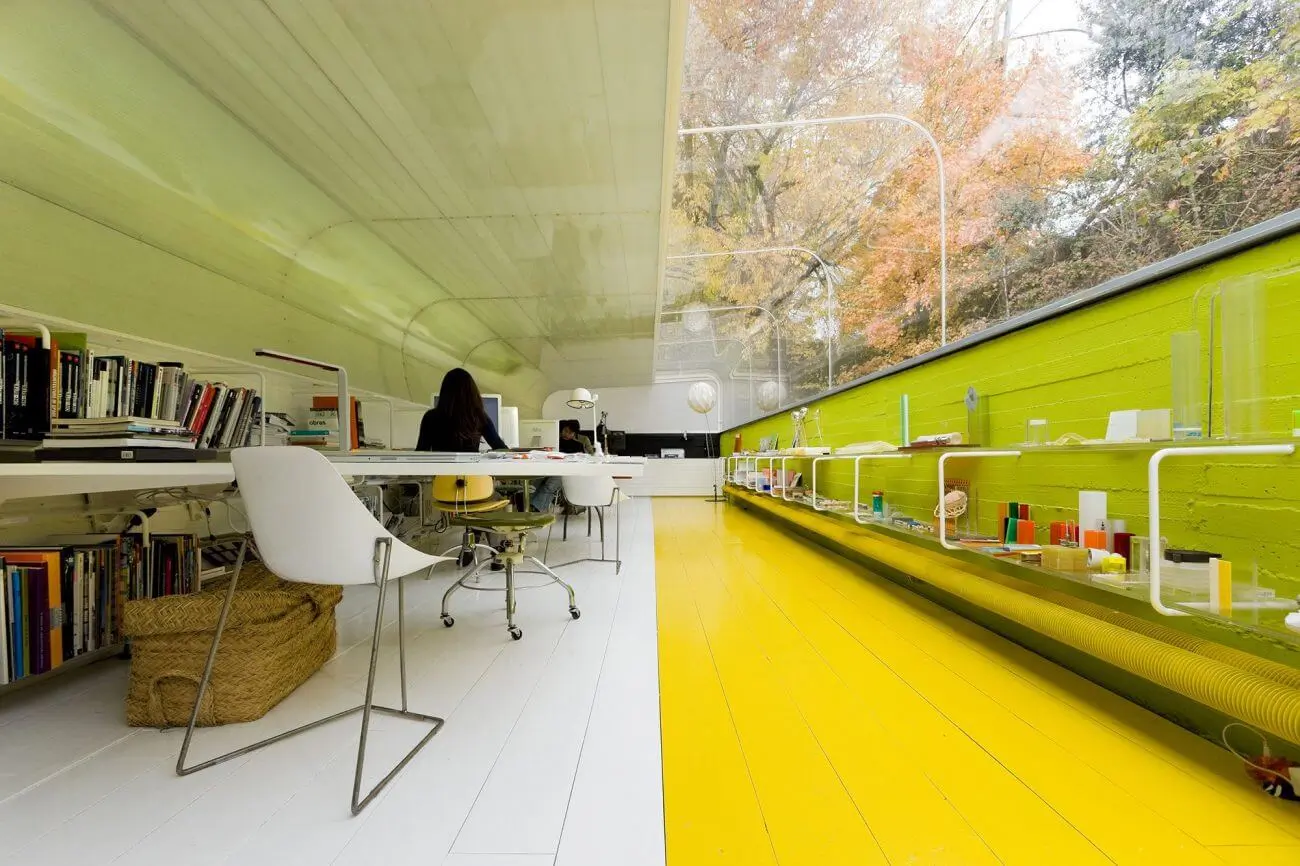 It increases productivity and efficiency
Happy workers ensure better results for the company. If your employees feel satisfied and comfortable in their workspace and regard it as a place where they can freely express their creativity and potential, they will be more productive and efficient in performing tasks. This will in turn lead to the company achieving better results and being more successful than its competitors. The more you invest in your employees, the more efficient they will become and the more motivated they will feel to do their best.
An office design should be given your undivided attention as it is one of the crucial factors that determine your company's success. A well-thought office design with a pleasant atmosphere shows that you appreciate your employees, which leads to higher enthusiasm and productivity.